JuliaPro is the fastest on-ramp to Julia for individual researchers, quants, traders, economists, engineers, scientists, students and others. Beginners and experts can build better software quicker while benefiting from Julia's unparalleled high performance.
personal
v0.6.2.2
JuliaPro is the fast, free way to install julia on your desktop or laptop and begin using it right now. It includes Julia compiler, profiler, Julia integrated development environment, 100+ curated packages, data visualisation and plotting. No contract required - just download, install, and welcome to Julia!
enterprise
v0.6.2.2
JuliaPro Enterprise is the paid enterprise version of JuliaPro, available for immediate download and installation on your desktop or enterprise server for $1500 per year. JuliaPro Enterprise includes all the features of JuliaPro, plus Microsoft Excel integration and support. It can also be purchased with an indemnity contract for an additional charge.
See which version is right for you.
v0.6.2.2
v0.6.2.2
Julia Language Compiler
De-bugger and Profiler
IDEs - Juno, Eclipse, Jupyter
Debugger integrated with Juno
100+ commonly used packages for stats, machine learning, deep learning, image processing, many others
Built-in parallelism
Visualization, plotting
Operating Systems
Windows, Linux, Mac
Windows, Linux, Mac
Non-GPL version
MKL Available
Julia Excel Integration
Support with SLA
Indemnity Contract
Site license only
Price
Free
$1500 per user per year
The Juno IDE
Juno provides the flexibility of a traditional IDE with the convenience of a notebook in a hybrid canvas programming style. It includes a number of powerful editing features such as auto-completion, real-time feedback, unicode symbols and operators, to name a few. Juno is an extension to the popular Atom editor with all the capabilities provided by Atom..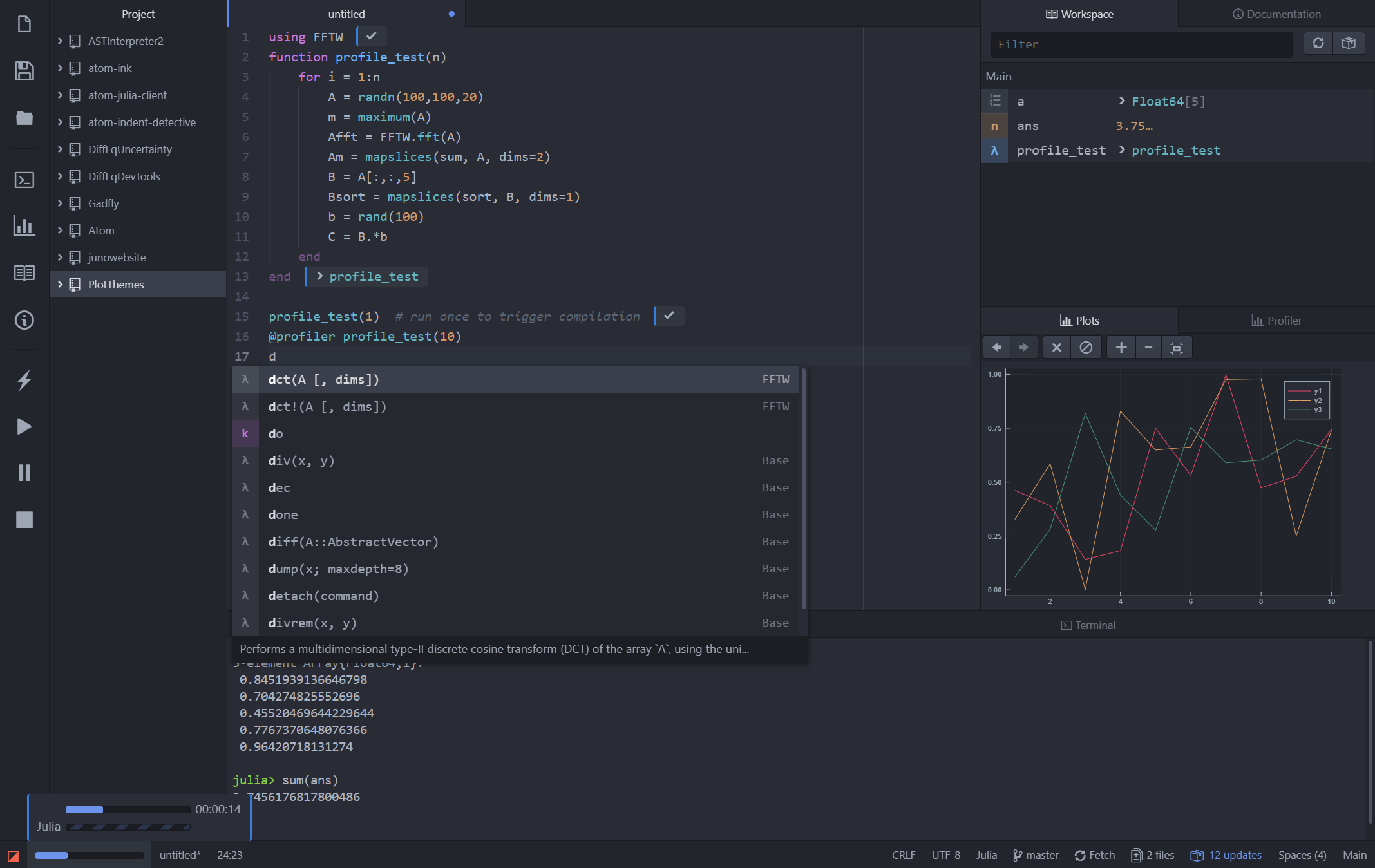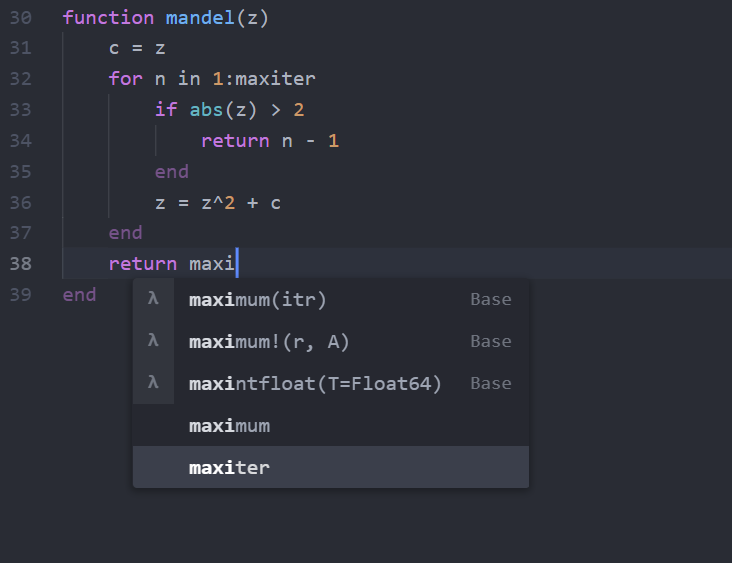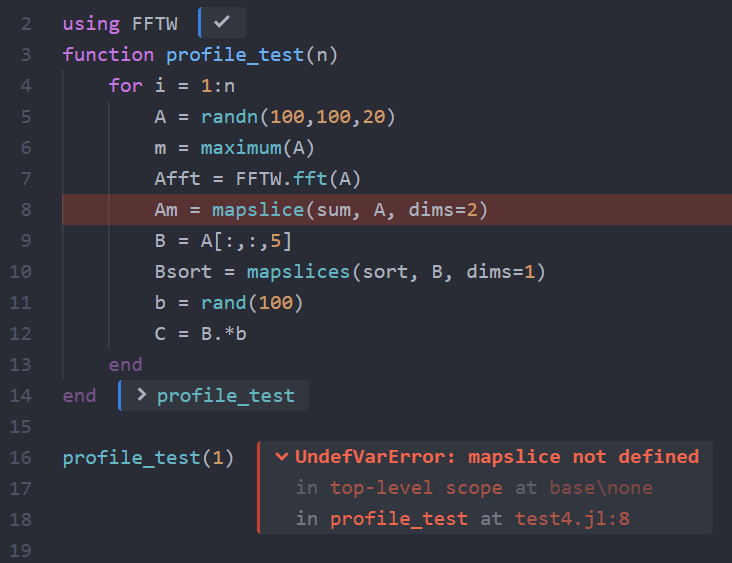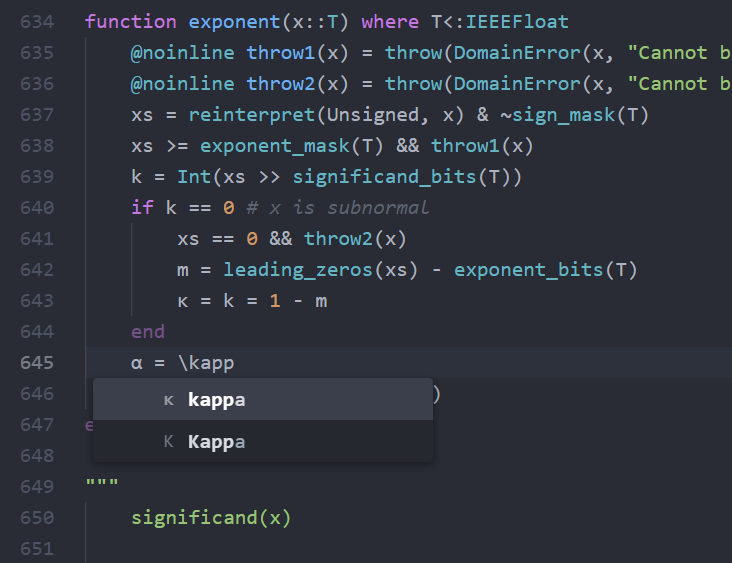 Call Julia from Microsoft® Excel®
Access Julia from Excel by using the syntax = jlcall("function", arg1, arg2,...)
Make Julia functions callable from Excel transparently
Provide a workflow for interactive development of Julia functions while working in Excel, with full access to the Julia environment.
The following screenshot shows Julia development, a Julia terminal and Excel being used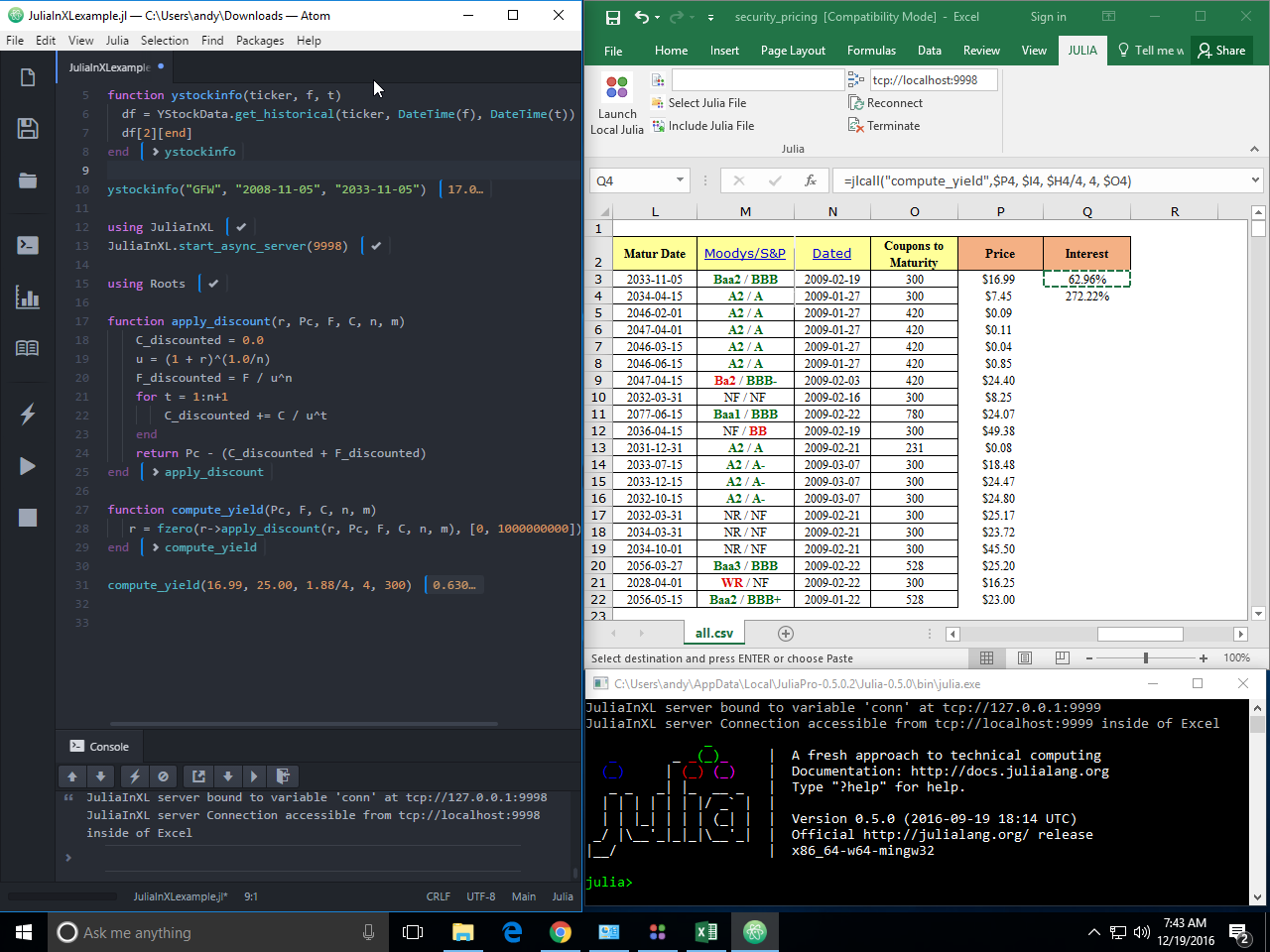 List of supported Julia packages
Need help with Julia?
We provide products, training and consulting to make Julia easy to use, easy to deploy and easy to scale in your organization. Email us:
[email protected]
Contact us
Julia Computing, Inc. was founded with a mission to make Julia easy to use, easy to deploy and easy to scale. We operate out of Boston, New York, London, Bangalore, San Francisco, Los Angeles and Washington DC and we serve customers worldwide. © 2015-2018 Julia Computing, Inc. All Rights Reserved.