JuliaPro is free to download and is the fastest on-ramp to Julia for individual researchers, quants, traders, economists, engineers, scientists, students and others. Beginners and experts can build better software quicker while benefiting from Julia's unparalleled high performance.
In order to purchase JuliaPro Enterprise with support and indemnity, please write to
[email protected]
* Requires registration and login.
The Juno IDE
Juno provides the flexibility of a traditional IDE with the convenience of a notebook in a hybrid canvas programming style. It includes a number of powerful editing features such as auto-completion, real-time feedback, unicode symbols and operators, to name a few. Juno is an extension to the popular Atom editor with all the capabilities provided by Atom..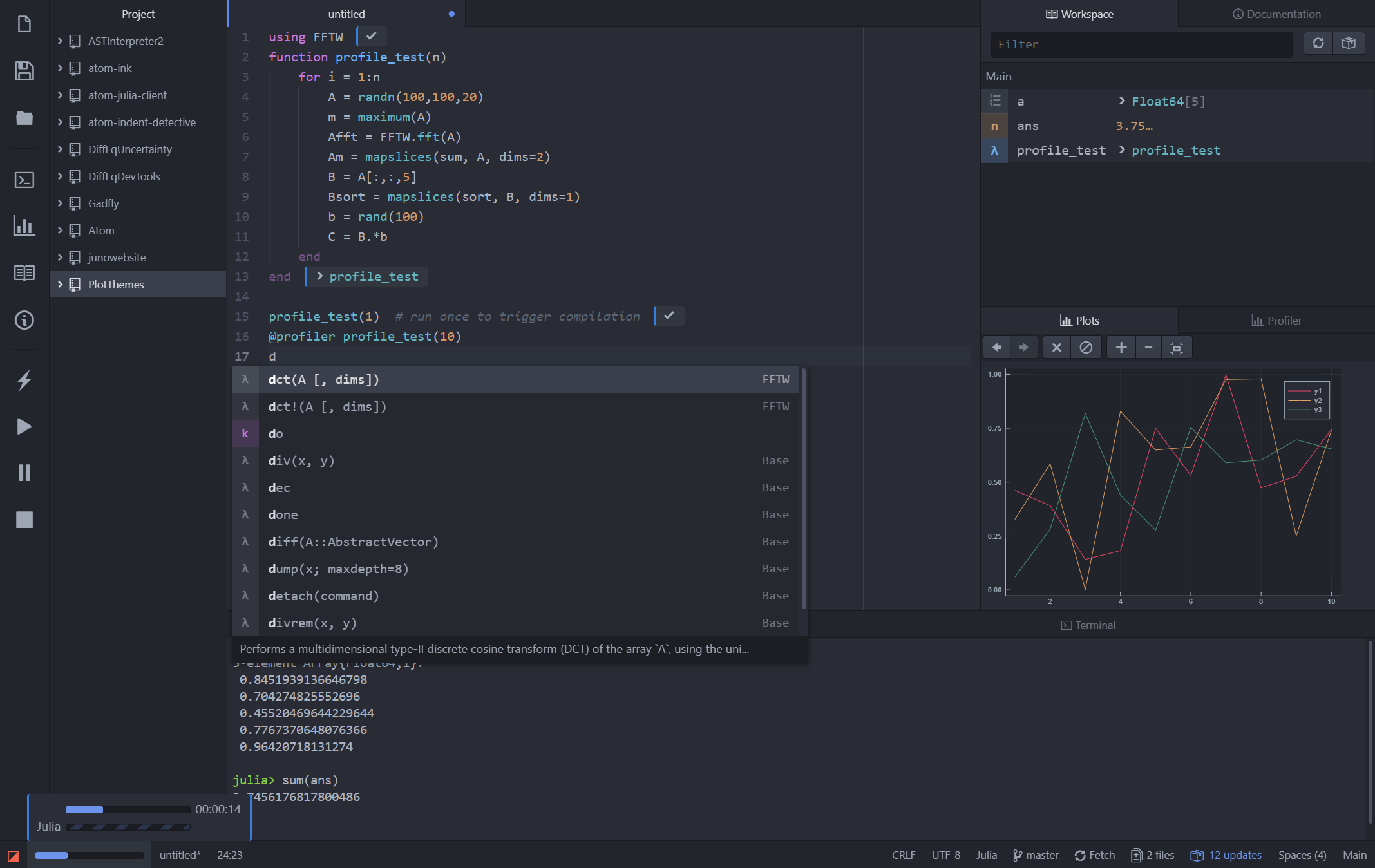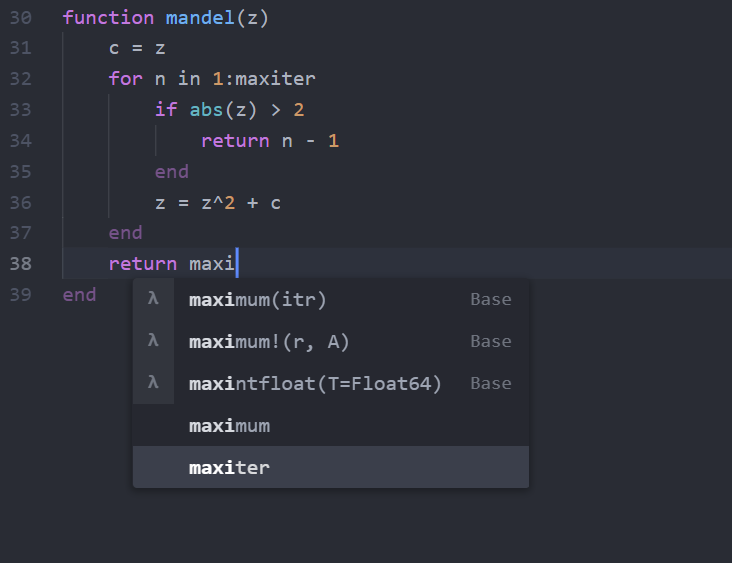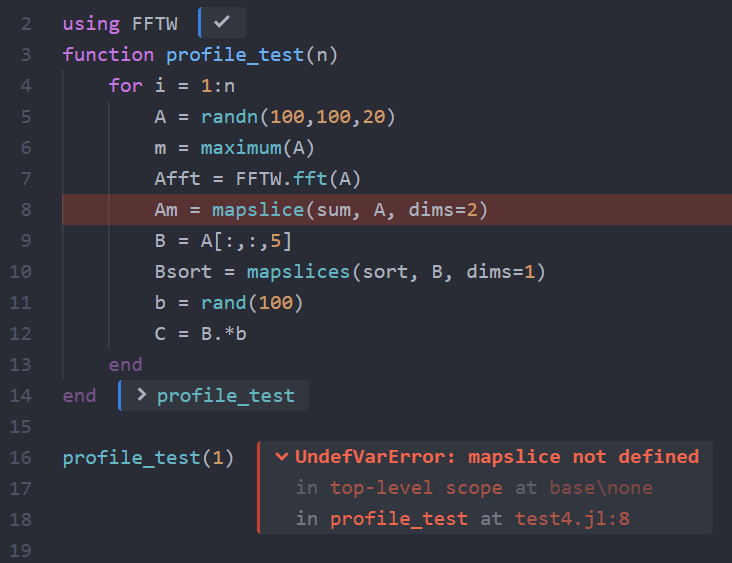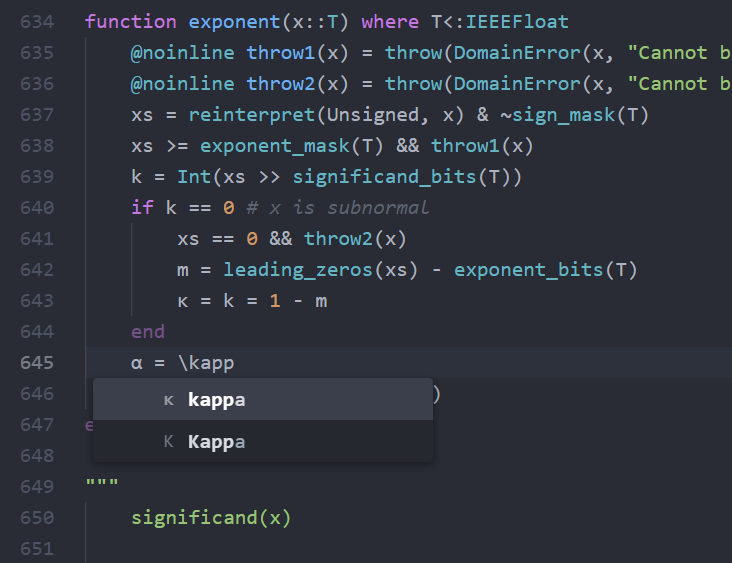 List of supported Julia packages
Need help with Julia?
We provide products, training and consulting to make Julia successful in your organization. Email us:
[email protected]
Contact us
Julia Computing was founded with a mission to make Julia easy to use, easy to deploy and easy to scale. We operate out of Boston, London and Bangalore and we serve customers worldwide. © 2015-2019 Julia Computing, Inc. All Rights Reserved.